Lakxota Kxoyag
Coordinating Support for the Lakxota Txakini Community
on the Cheyenne River Lakxota (Sioux) Reservation in South Dakota

We are seeking donations, grants, and/or investors interested in financing a "Lakxota Language Preservation Project." Violet Catches, an Lakxota native speaker and MA in Linguistics from the University of Colorado, along with Ruth Cameron, MA in Multicultural/BiLingual Education at the University of Colorado, are working together on this project. Violet has developed an orthography, the Txakini Orthography, to help preserve sounds in her language that have been disappearing. She has published this orthography in a book entitled "Txakini-iya Wowapi." Her current focus is on writing a children's Lakxota Alphabet Book and other texts that can be used by children in the elementary schools. Ruth's focus is to develop a bilingual curriculum in which the children on the Cheyenne River Reservation can use and/or learn their language while attending school. Both are working on putting together Lakxota language materials on compact disk for use in the classrooms.
For more information please contact:
Violet Catches
Project Manager
2611 Bushfield Drive
Pierre, SD 57501
Napshawin@hotmail.com

We are very excited about this project and hope that there will some of you that will get excited to and come out and help! Thanks!!!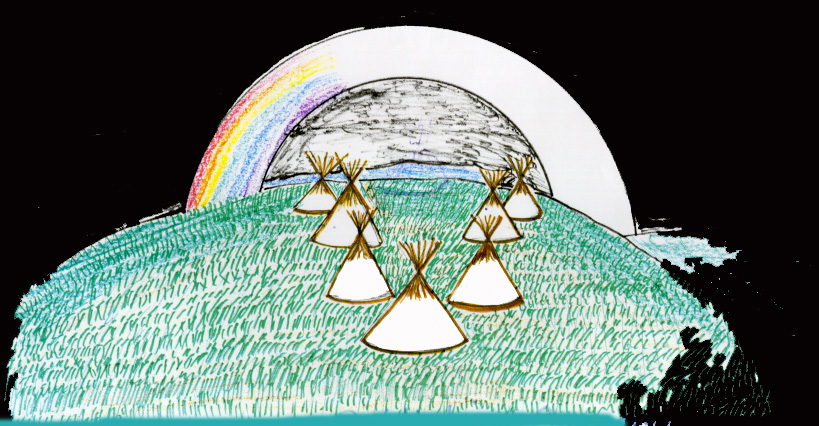 Index
Created and maintained by

White Eagle Publishing,
Copyright © 1995-2006.
Updated 25 March 2006